Thirty days ago, I started co-writing a novel with my friend Sara
. Yesterday, said novel surpassed the fifty-thousand word goal for National Novel Writing Month. We won!
It was somewhere between nine and ten-o'-clock in the evening, Seoul time, when I checked the word count on the Google doc we were using, and it clocked in at somewhere around 52,000. I have to admit I felt pretty good about it. Technically, I only wrote about 25,000 words in the span of thirty days, but I have to remind myself that even that's an achievement. I may not have written as much as the other thousands of Nano winners this year (so that's why I'm not going to display my winner's web badge or anything), but the important thing is that Sara and I set our own goal, and we reached it. High fives from halfway across the world are in order, I think.
Our novel is still unfinished, actually. We hit the fifty-thousand mark right at what I would consider to be the climax of our story, when our two protagonists meet unexpectedly manner in a park in the city. But I'll be honest, I don't know what happens next. We've written the book in a rather unconventional manner; each chapter alternated between Sara's character's point of view and my character's world. It's almost like two different plots taking place in the same book, and we never had time to sit down and think about how, when, and why they would finally collide.
But this is all perfectly fine, since NaNoWriMo is really more about quantity than quality. How often do you hear that about creative endeavors? I love it. Sara and I are going to continue working on this novel, although now at a less breakneck pace, and when it's finally done and titled, maybe I'll share it with you all. But now: time for celebratory dance gifs!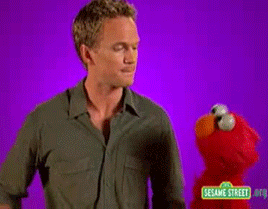 And... happy first day of December! T-22 days until I'm home for winter break!